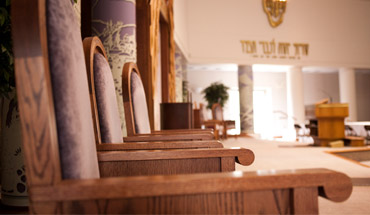 Our Sanctuary
Our sanctuary is a warm and welcoming space for worship that reflects our rich history and core values.
Preschool
Our child-centered program introduces Jewish values and traditions in a play-based environment.
Religious School
AAC's Religious School is focused on providing a diverse and enriching Jewish curriculum to students in grades K-12.
Lifelong Learning
One of our core values is to provide enriching lifelong learning experiences for all our members.
Mon, September 23 2019 23 Elul 5779