Kadima/USY Youth Groups (Grades 6-12)
Kadima/USY Youth Groups (Grades 6-12)
KADIMA/USY
Seaboard Region USY (grades 9-12) and Kadima (grades 6-8) youth groups spread throughout all of Maryland, Virginia, the District of Columbia, and northeastern North Carolina. Their mission is to empower teens to lead meaningful Jewish lives through fun programming, prayer, social action, leadership development, and immersive travel.
Our AAC USY Chapter is coordinated by Kyra Schuster and our Chapter President, Avi Scheinberg. Questions: Contact Kyra Schuster - USY Coordinator.
During Seaboard USY's 2019 Spring Convention, Agudas Achim Congreagaion USY was once again recognized as a Seaboard Region Chapter of Excellence! (for the second year in a row!)
We were also recognized for our Tikkun Olam donation of $625 and won the award for highest Tikkun Olam donation per capita.
Our Instagram page @agudasachimusy won for Best Social Media... so follow us -- we're pretty awesome.
Looking forward to another amazing and most excellent year!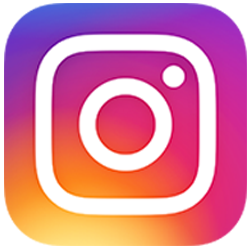 AAC Kadima/USY is now on Instagram. Follow us as @agudasachimusy
Contact Form
To make sure that we have updated and correct information on all of your kids, please complete this form: https://goo.gl/forms/7Swo6lyTdhaDuM8f1.
Upcoming Kadima/USY events
Shakes in the Sukkah and Food Sorting and Packing for ALIVE!
It's time for our annual Milkshake Your Lulav! Join USY/Kadima on Sunday, October 13 from 10 a.m. - 12 p.m. First order of business is to sort and pack all of the food collected during Operation Isaiah on Yom Kippur for ALIVE! Last year we collected 1,825 pounds of food (that was 50 banana boxes!) Think we can we top it this year? We'll need all hands on deck to help out with this important project. Once we are done, we will celebrate our very full banana boxes with homemade milkshakes.
CLICK HERE TO RSVP: https://forms.gle/PUaMKRbrng1ogbBS6
If you have any questions, please do not hesitate to let me know!
This program is open to all 6-12 graders! You do not need to be a member of USY/Kadima to attend.
Calendar of Events
September 30 – Rosh Hashanah Apples to Apples to Apple Pie Social (day 1)

October 1 – Rosh Hashanah Apples to Apples to Apple Pie Social Social (day 2)

October 13 – Milkshake your Lulav & Project Isaiah food sorting/packing

October 19 – Seaboard Kadima Saturday Night Live

November 13 – Banner & BRAWS lounge night

November 22-24 – Seaboard Region USY Fall Convention (co-chaired by our very own Avi Scheinberg!) & Fall Kadima Kallah

December 14 – Northern VA USY Chanukah Rap Battle @ AAC

December 19-26 – USY International Convention #ICSoCal

January 18 – Seaboard USY Formal

January 19 – "Doing Church" with Alfred Street Baptist

January 29 – Pizza and… Israeli Game Night

February 14-16 – Seaboard Winter Kadima Kallah

February 26 – Pizza and… hamentaschen baking

March 21-22 – Seaboard USY Winter Kinnus

March 28 – Oreo Munch Madness II

April 26 – Seaboard USY & Kadima Kings Dominion Day w/bonus AAC Israel Scavenger Hunt

April 29 – Pizza and… a surprise

May 2 – Teen/Grad Shabbat

May 9 – AAC USY Havdalah & Late Night

May 22-25 – Seaboard USY Spring Convention

May 27 – Pizza and… an end of year celebration
Fri, April 10 2020
16 Nisan 5780
Connect With Israel at Home
Enjoy this Israel resource developed by Miri's colleague Hagar, the Shlicha at Ohr Kodesh. This site has virtual tours in Israel, online exhibits from several Israeli museums, some Israeli TV shows and a few Hebrew lessons.
Fri, April 10 2020 16 Nisan 5780