Kadima/USY Youth Groups (Grades 6-12)
Kadima/USY Youth Groups (Grades 6-12)
Upcoming kadima/usy events
Hamentaschen Baking
Wednesday, March 13 | 6:00 - 8:00 p.m.
We need lots of hands to help us bake Hamentaschen for our Tikkun Olam project!
Seaboard Region Kings Dominion Day
Sunday, April 7
More information coming!
Seaboard/USY Spring Convention (grades 8-12)
Friday - Monday, May 24-27
More information coming!
KADIMA/USY
Seaboard Region USY (grades 9-12) and Kadima (grades 6-8) youth groups spread throughout all of Maryland, Virginia, the District of Columbia, and northeastern North Carolina. Their mission is to empower teens to lead meaningful Jewish lives through fun programming, prayer, social action, leadership development, and immersive travel.
Our AAC USY Chapter is coordinated by Kyra Schuster and our Chapter President, Avi Scheinberg. Questions: Contact Kyra Schuster - USY Coordinator.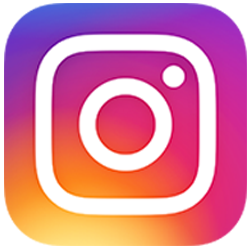 AAC Kadima/USY is now on Instagram. Follow us as @agudasachimusy
Contact Form
To make sure that we have updated and correct information on all of your kids, please complete this form: https://goo.gl/forms/7Swo6lyTdhaDuM8f1.
Please complete one form for EACH 6-12th grader in your household.
Calendar highlights
Wednesday, 9/23 Lulav Shakes & Pizza Party
Tuesday, 11/6 Election Day Tikkun Olam Bake Sale
Saturday, 12/8 Seudahshlishit and Havdalah
Saturday 1/12 USY & Kadima Shabbat
Saturday 1/19 Social Justice Havdalah at MLK, Jr. Memorial
Sunday 2/3 Bruncharit (Brunch and Shacharit) and World Wide Wrap
Saturday 3/16 USY Purim Ball
Sunday 4/7 King's Dominion Day
Wednesday 5/8 Escape Room at Agudas Achim
CONGRATULATIONS AGUDAS ACHIM USY FOR THEIR AWARD-WINNING YEAR!
Last year the AAC USY Chapter won a number of awards for the Tikkun Olam Election Day bake sale. Their goal this year was to improve, and improve they did! AAC's chapter won multiple awards this year:
Chapter of Excellence
Most Improved Chapter
Best Israel Program for our Lock-in/Maccabiah put on with the AAC Religious School
As if we couldn't be more proud, our very own Chapter President Jason Tischler was the recipient of Seaboard USY's Claire Sodden Award for Outstanding Senior. This is the highest individual honor given to a USYer in our Region. Jason has made an immeasurable contribution to the Agudas Achim Community for which we are grateful.
Fri, September 20 2019
20 Elul 5779
Fri, September 20 2019 20 Elul 5779